In the fast-paced world of e-commerce, staying ahead of the competition requires a solid online presence, impeccable search engine optimization (SEO) strategies and a succinct understanding of the tools of the trade. As the digital landscape evolves, so do the tools that help businesses optimize their websites for search engines and healthy online visibility. In this article, we'll delve into the top 10 SEO tools that e-commerce businesses should consider using in 2023. From keyword research to site audits, these tools offer a comprehensive range of features to supercharge your SEO efforts.
1. SEMrush:
A powerhouse in the SEO toolkit, SEMrush offers a wide array of features including competitor analysis, keyword tracking, and backlink analysis. E-commerce businesses can benefit from its in-depth insights into competitors' strategies and keyword performance. With the large number of pages (product pages etc.) e-commerce sites tend to be challenging to maintain, but with SEMrush's site audit feature, it can identify technical issues, broken links, and other factors that could affect user experience and search engine rankings.
2. Ahrefs: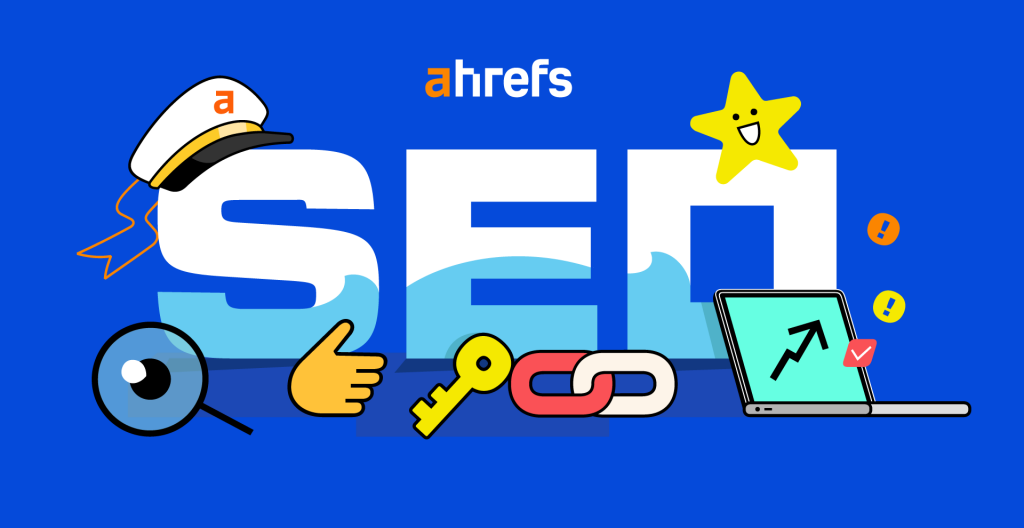 Ideal for researching backlinks and analysing competitors' link-building strategies, Ahrefs helps e-commerce businesses identify link-building opportunities and improve their site's authority. It also provides insights into the most shared and linked-to content in your niche. It is very similar in its offerings to SEMrush and is one of the most popular SEO tools currently available.
3. Moz Pro:
Moz Pro provides a suite of SEO tools, including on-page optimization, site audits, and keyword tracking. Its user-friendly interface is particularly beneficial for e-commerce businesses looking to fine-tune their website's SEO.
4. Shopify SEO Tools:
For businesses running their online stores on Shopify, the built-in SEO tools offer valuable features such as customizable title tags, meta descriptions, and URL structures.
5. Screaming Frog:
A favourite for technical SEO analysis, Screaming Frog crawls your website to identify issues such as broken links, duplicate content, and missing metadata. It also provides visual representations of your website's structure, helping you identify areas where content is thin or where there might be issues with internal linking.
6. Yoast SEO:
For businesses using WordPress, the Yoast SEO plugin provides guidance on optimizing content for search engines. It provides a user-friendly interface that guides you through optimizing individual product pages, offering suggestions for optimizing content, meta titles, meta descriptions, and keyword usage. Yoast also assesses the readability of your content, ensuring that your product descriptions and other content are easy for both search engines and users to understand.
7. Google Search Console:
This free tool from Google offers insights into how your e-commerce website appears in search results. It alerts you to indexing errors and other issues that might prevent Google from properly crawling and indexing your e-commerce pages. This ensures that your products are discoverable in search results. Another important feature is that it shows the click-through rates (CTR) for each keyword, allowing you to identify opportunities to improve your meta titles and descriptions in order to increase clicks.
8. BrightEdge:
BrightEdge offers advanced SEO solutions, including content optimization and tracking of organic search performance, allowing e-commerce businesses to fine-tune their content strategy. BrightEdge offers competitive analysis, helping e-commerce businesses understand their competitors' SEO strategies and identify gaps they can exploit in order to gain a competitive edge.
9. SurferSEO
SurferSEO is an AI-driven SEO tool, it optimizes e-commerce websites with data-backed suggestions. It analyses top-ranking keyword pages, guiding content length, keyword density, and headings, ensuring competitive and relevant product pages. It identifies related keywords to expand your content's reach and conducts content audits, utilizing AI to enhance quality through word count, keyword incorporation, and structural analysis. With SurferSEO, e-commerce businesses can create effective, high-performing content, improve visibility, and attract a broader audience.
10. Clearscope
Clearscope is an AI-driven content optimization platform, empowers e-commerce businesses to craft authoritative content. It leverages AI to examine top-ranking pages, suggesting related terms for enriched product descriptions, guides, and blogs. Seamlessly integrating keywords through semantic understanding, Clearscope bolsters SEO while maintaining readability. Through competitor analysis, it reveals keywords targeted by rivals, enabling e-commerce sites to create more comprehensive content, surge ahead in search results, and capture a competitive edge.
Incorporating these top SEO tools into your e-commerce strategy can lead to enhanced online visibility and increased organic traffic. By taking advantage of these comprehensive tools, e-commerce businesses can stay competitive in the dynamic digital marketplace of 2023. An emerging part of this is AI, as is the case in most niches AI tools are coming through, and you should be ready and willing to make use of these AI tools to get an edge over the competition. Remember that each tool has its strengths, so consider your specific needs and goals when selecting the ones that align best with your business strategy.
AdHang.com is the No.1 agency for digital marketing in Nigeria and the first Internet public enlightenment agency in Africa.  AdHang has everything needed to achieve your digital marketing objectives and goals.  From strategic digital marketing, a tactical approach to employing advanced digital marketing tools and technologies, using seasoned marketers with decades of marketing communications experience.
Comments