In the dynamic realm of gaming, technology is constantly evolving to deliver more immersive and engaging experiences. From single-player experiences in the early stages of gaming to local multiplayer/split-screen and online multiplayer, the way we play has constantly evolved as years pass. The software used in the creation and enjoyment of games has also evolved, as well as the hardware, with consoles, PCs and handhelds constantly evolving at a rapid pace. As we move further into 2023, several game-changing and notable trends are shaping the gaming landscape, promising to redefine how we play and interact with virtual worlds. The next decade of gaming might just be one of the most important yet; From the revolutionary advancements of ray tracing to the growing influence of cloud gaming, let's explore the gaming technology trends that are capturing the industry's attention.
1. Ray Tracing: Elevating Realism to New Heights
If you've been a consumer of gaming news for the past 3 or 4years, you might have heard and probably already know about this thing called Ray tracing, but for those that don't know yet, Ray tracing is a rendering technique that attempts to realistically simulate the path of light as it interacts with objects in game. It has slowly but surely become a game-changer in the pursuit of hyper-realistic visuals in recent years.
By accurately replicating how light behaves, ray tracing creates lifelike shadows, reflections, and ambient lighting, that's realistic and dynamic, contributing to an unparalleled level of immersion. Top-tier gaming GPUs and next-gen consoles are embracing ray tracing, offering players cinematic experiences within their favourite titles. Even game development engines are just scratching the cinematic surface of what Ray tracing can do for the industry.
2. Cloud Gaming: Gaming without Boundaries
This might just be the most era defining technology to come to the gaming industry in recent years. Cloud gaming offers players the freedom to access and play games on-demand, regardless of their hardware capabilities, all that is required is a good internet connection and a PC, smartphone and in some cases, just a TV. With cloud gaming platforms like NVIDIA GeForce Now, Google Stadia, and Xbox Cloud Gaming, players can stream games directly to their devices, eliminating the need for high-end hardware. This trend promises to democratize gaming, making it accessible to a broader audience while reducing barriers to entry. With cloud gaming, gone are the days of needing the most expensive gaming consoles or laptops to play the latest games.
3. Virtual Reality (VR) and Augmented Reality (AR): Blurring Realities
Virtual reality and augmented reality continue to evolve, bridging the gap between the digital and physical worlds. VR headsets transport players into fully immersive environments, while AR overlays digital content onto the real world. From gaming experiences that blur the lines between reality and fiction to educational applications and workplace training, VR and AR are reshaping how we interact with technology and each other. If you remember the frenzy of Pokémon GO from 2016, just wait until the technology becomes mainstream and more innovative applications are discovered.
4. 5G Connectivity and Ultra-Fast Internet: Powering Seamless Gaming Experiences
The rollout of 5G connectivity and the advancement in internet technology worldwide is poised to enhance multiplayer gaming and cloud gaming or game streaming, by reducing latency and offering faster data speeds. This technology enables more responsive online interactions, smoother gameplay, and the potential for larger player counts in multiplayer environments. As 5G and advanced internet infrastructure continues to expand and become more affordable, gamers can look forward to a new era of seamless, lag-free gaming experiences. Imagine a future where you and 10 of your friends are a full team on FIFA's pro clubs, all from the comfort of a cheap laptop with while at a café, or an airport, or the comfort of your bed at home, just imagine.
5. Cross-Platform Play and Progression: Uniting Gamers Worldwide
Cross-platform play and progression are also going to be breaking down the barriers between different gaming ecosystems. Players will be able to team up with friends on different platforms and carry their progress across devices. No more Xbox vs PlayStation or PC vs PlayStation, just play. Sounds peaceful, doesn't it? This trend promises to foster a sense of unity among gamers, regardless of their preferred hardware or platform, and encourages more collaborative and social gameplay experiences.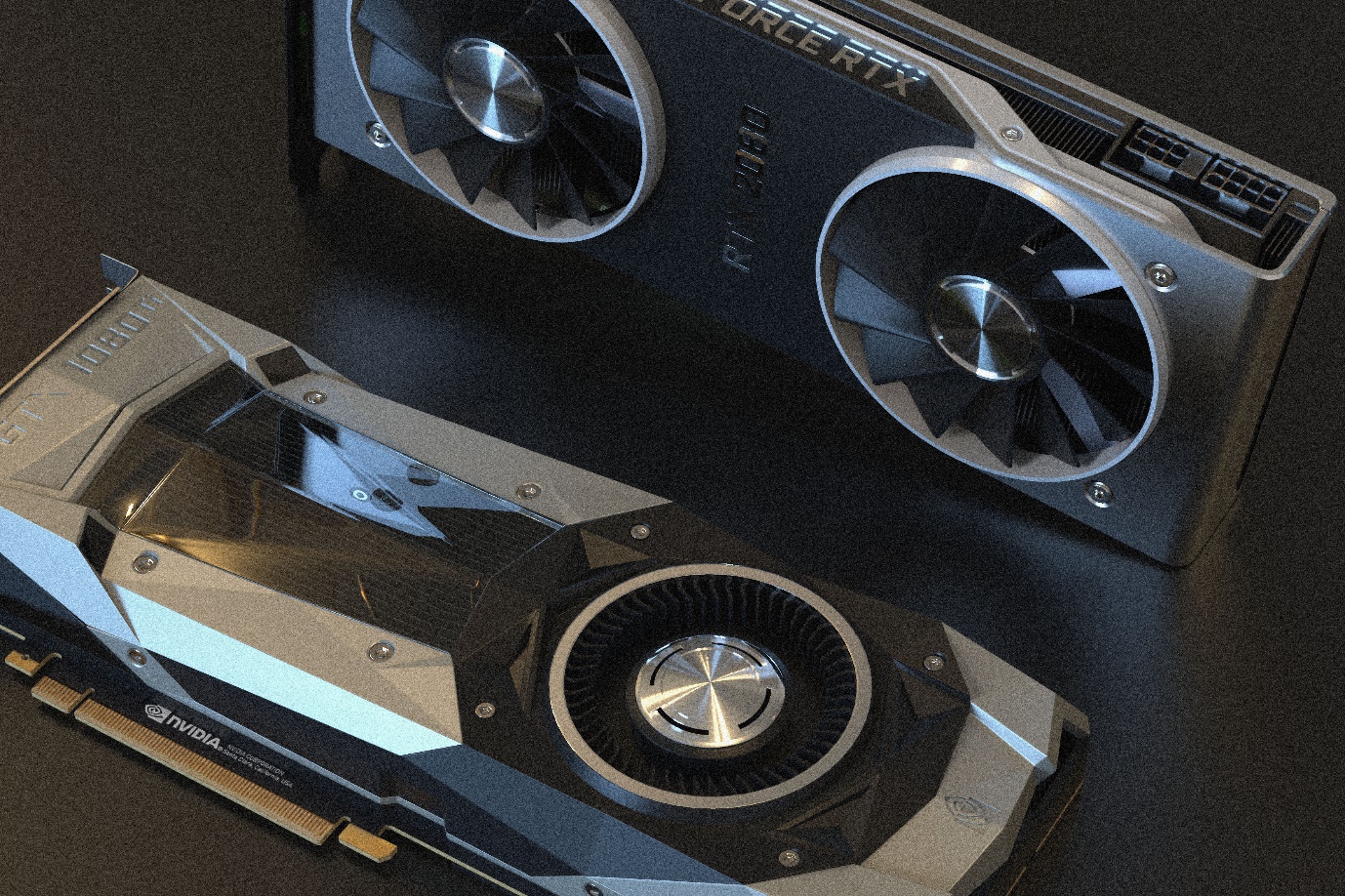 6. AI in Gaming: The Power of Intelligent Gameplay
And last but not least, Artificial intelligence (AI). AI is emerging as a transformative force in the gaming industry, with AI-driven NPCs (non-playable characters), gamers are offered more dynamic and realistic interactions, adapting to players' actions and decisions. AI algorithms are also being used to enhance game design, gameplay (DLSS for example), generate procedural content, and provide personalized experiences, tailoring gameplay to individual preferences. As AI continues to evolve, its integration promises to unlock new dimensions of gameplay depth and engagement, revolutionizing the gaming experience.
In conclusion, the gaming industry is undergoing an aggressive expansion and a rapid transformation, driven by cutting-edge technologies that enhance realism, accessibility, and interactivity. Whether it's the cinematic visuals enabled by ray tracing, the limitless possibilities of cloud gaming, or the blurring of real and virtual worlds through VR and AR, these trends are reshaping how we experience and engage with games. As we embrace these advancements, one thing remains clear: the future of gaming holds limitless potential for innovation and excitement.
AdHang.com is the No.1 agency for digital marketing in Nigeria and the first Internet public enlightenment agency in Africa.  AdHang has everything needed to achieve your digital marketing objectives and goals.  From strategic digital marketing, a tactical approach to employing advanced digital marketing tools and technologies, using seasoned marketers with decades of marketing communications experience.
Comments